The Buzz, by Paul Lamonica
Investors may be pushing the expected start of the Santa Claus rally earlier and earlier each year. Just like retailers putting out their Christmas merchandise the day after Halloween.
But the market typically surges at the very end of December — once many traders head out for the holidays. Stocks can have exaggerated moves on low volume.
"After the Fed meeting, a lot of big investors are off to St. Kitts or the slopes," Arone quipped. "There will be a lack of liquidity that could drive stocks higher."
That's exactly what happened last year.
Rapidly plummeting oil prices led to big losses in the stock market during the first half of December. But as the chart below shows, stocks took off in the final two weeks of the month.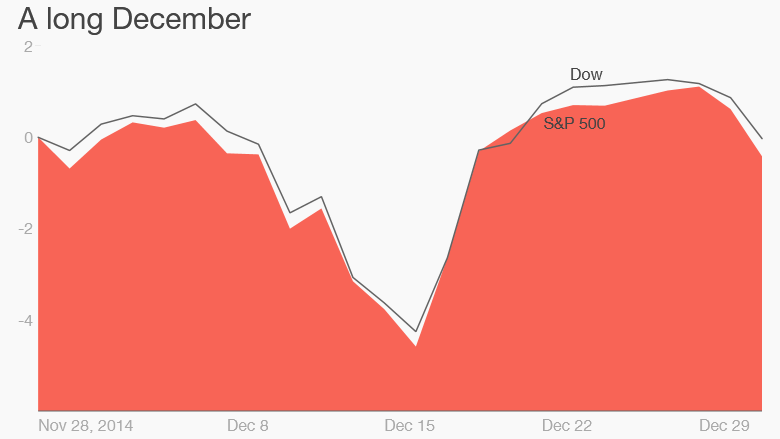 The same thing happened in 2013 too.
Stocks looked like a lump of coal in the first few weeks and then picked up steam in the second half of the month.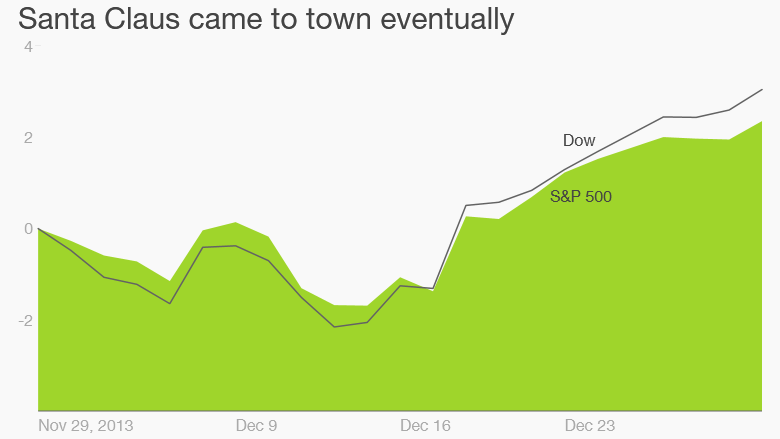 But not everyone believes investors should be leaving milk and cookies for jolly old St. Nick.
John Kosar, chief investment strategist with Asbury Research, noted that there has been particular weakness in large bellwethers lately, such as Apple and Warren Buffett's Berkshire Hathaway.
He thinks these market leaders will need to turn around in order for the overall market to bounce back.
But what about the Fed?
"The significance of a quarter-point Fed rate hike from zero is more symbolic than influential," Kosar said.
He added that the significant drop in oil and other commodities outweighs anything the Fed does because low commodity prices paint a picture of a global economy that's just getting weaker.
Asbury Research subscribers can get our current outlook on US financial asset prices by logging into the Research Center via the big gold button in the upper right corner of this web page.
Interested investors can request more information about our research by calling 888-960-0005 or contacting us via the website.